One of the least protected parts of a truck are the seats, and yet we use them more than anything! Hold up the value of your vehicle while also maintaining that clean look we all want! Don't worry if they started looking rough, because we sell vinyl and leather covers to make the inside of your vehicle look brand new!
From Poly Cotton to Leather – Let us cover you!
---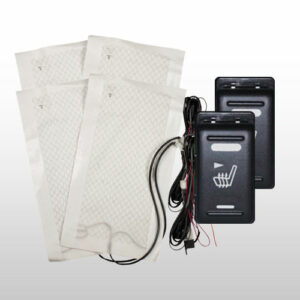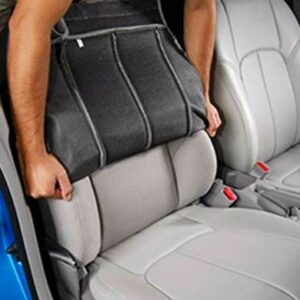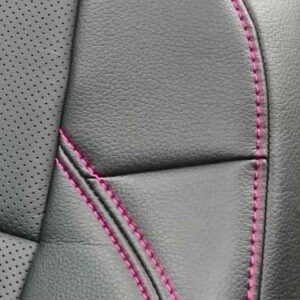 Protect your ride's factory upholstery or cover up worn, damaged interior with a set of premium leather seat covers from Clazzio. Unlike traditional universal-fit seat covers, Clazzio's seat covers are vehicle-specific, engineered for use exclusively on your application. Every set of seat covers accounts for in-seat airbags, varying seat dimensions, and your vehicle's unique seating configuration to ensure a snug, factory-style fitment.
Aesthetically, Clazzio Leather Seat Covers are tough to beat. Manufactured from the highest-quality perforated leather, Clazzio seat covers are as stylish and premium as your vehicle's OE upholstery, if not moreso! Clazzio seat covers are offered in black, gray, light-gray, and tan, ensuring a factory match in any interior.
Not only do Clazzio's seat covers look great, but they're also comfortable. Each seat cover is bolstered with ½-inch of premium memory foam padding, conforming to your body to reduce bodily wear and tear on long drives
---

Katzkin is more than just leather seat covers that slip-on over the existing cloth seats. As the premier manufacturer of custom leather car seat covers, our interiors are engineered to meet the seat specifications of each individual car, truck or SUV. That means they've been made for the exact year, make, model, and trim level of your vehicle. A unique pattern for each vehicle is created and tailored to fit just like it came from the factory. Katzkin replaces all of the factory cloth, including the door panels and center console in some vehicles, so that the finished product truly works together to transform your entire interior. You won't get that with regular car seat covers!
Genuine Katzkin leather car seat covers are more durable, easy-to-clean, and much more luxurious than regular slip-on seat covers because they transform your seats and interior. Katzkin provides a 3-year/36,000 mile warranty for every one of our interiors on the road. You won't find that with any generic leather seat covers! To ensure a precise fit and professional finish, our network of authorized installers, with decades of experience in aftermarket car seat cover installation, ensures that your leather seats look and perform just like they came that way from the factory. Katzkin can make custom leather seat covers for virtually all the most popular models on the road today, including the Ford F-150, Chevy Silverado, Ram 1500, Honda Accord, and more!
Choose Katzkin custom leather seat covers instead of dingy traditional seat covers, and we guarantee you won't regret it!
---